Skip to Content

Production Flooring & Cabinets
FREE HOME CONSULTATIONS
Free In-Home Consultation
Send us your info to get started or call 239-403-0333 to schedule a consultation.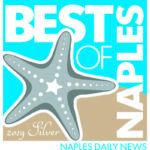 Flooring and Cabinetry Expert
Flooring is the one element of any home that ties every room together. If you're in the market for new floors or a flooring renovation, contact Production Flooring & Cabinets. We're the leading flooring and cabinetry contractor in Naples, Bonita Springs, and Marco Island, FL, and we have over 40 years of flooring and cabinetry expertise.
We can help you select the right type of flooring for your tastes and your budget, and we'll ensure your new floors and cabinets are installed correctly. We carry a wide range of materials to choose from, and we stand behind all of our work. Contact us today to schedule a no-obligation estimate.
WE OFFER FREE HOME
CONSULTATIONS