Skip to Content
Professional Laminate Flooring Installations in Naples, FL
What do you envision for quality flooring? A sheen and style that will showcase your home? Durability that will last a lifetime? An affordable and stylish appearance? If you're looking to create a great new look and feel for your kitchen or bathroom floors, look no further than the flooring options at Production Flooring & Cabinets serving Naples, Marco Island, and Bonita Springs, FL. We have a huge inventory of quality laminate flooring selections that can recreate hardwood, tile, or natural stone finishes for a very reasonable price. Our laminate flooring is durable, low maintenance, and comes in many styles and colors.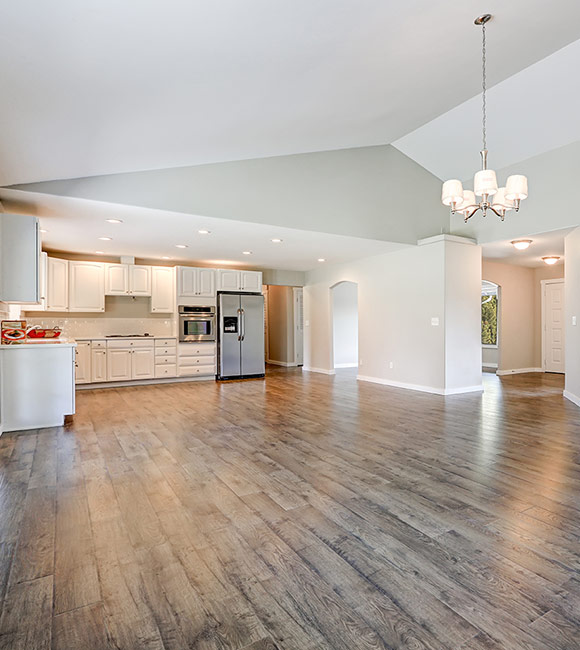 The Advantages of Laminate Flooring
Laminate is a multi-layer synthetic flooring product that can simulate hardwood and stone in appearance and offers several advantages over traditional flooring materials. Our laminate flooring benefits include:
Easy installation
Low maintenance
Comes in a variety of colors and textures
Stain and water resistant
Durable and abrasion resistant
Affordably priced
We specialize in flooring installations, and our team has over 100 years of combined experience. We can help you select the right floors for your home or commercial space, and we're happy to answer your questions or special order any material you require.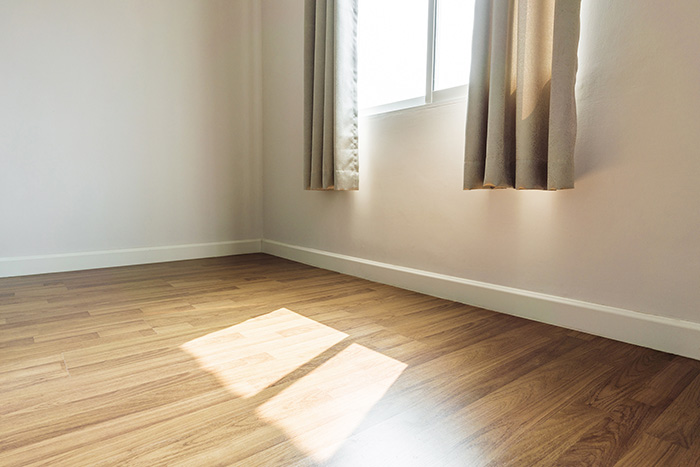 Signature Laminate Flooring Options
With today's high-quality laminate flooring choices, there are almost countless options for color, texture, and style available. Whether you'd like to recreate a ceramic tile look in your kitchen or a warm hardwood feel in your living room, we can offer laminate floors that will perfectly match your desired aesthetic.
All of our laminate floorings come with a rock-solid manufacturer's warranty, and we'll ensure they're installed perfectly. Since 2004, we've served countless home and business owners, and we stand behind our work. Contact us today to find out how we can best serve you.
Our Comprehensive Remodeling Services
While you might be handy around the house, correctly installing flooring and cabinetry requires professional training and an eye for detail. Amateur DIY handymen don't have access to the materials and techniques that come standard with a professional service. We offer competitive pricing, and we stand behind all of our work. Come to our team of experts when you're looking for quality remodeling and floor installation services for your home or commercial space.
Our flooring and cabinetry specialists have access to top-quality materials and products from reputable manufacturers nationwide. Our installation services are affordable, and we'll ensure your renovations are done to code and look amazing. We're happy to oblige any special request or special order a product not already present in our showroom. When you want comprehensive remodeling expertise for a fair price, Production Flooring & Cabinets is your first, best choice.
Schedule Your Free Consultation Today!