Skip to Content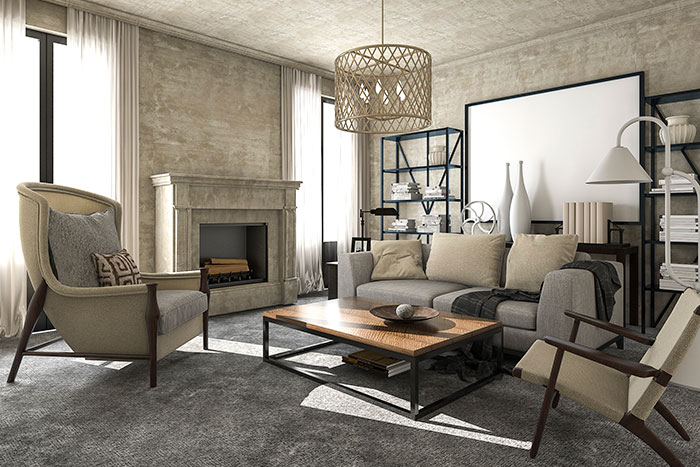 Our Story
The owner of Production Flooring & Cabinets got his start in the commercial flooring industry in 1975. During that time, he learned the skills needed to create quality flooring. In 2004, Production Flooring was formed to offer top-quality flooring and renovation services at a fair price. In 2016, PF acquired a cabinet company and custom workshop. Our team has over 100 years of combined experience in the industry. We're fully licensed and insured, and we've built strong relationships with our material suppliers so that we can offer luxury remodeling options at a cost-effective price.
We've built our business on always treating our customers with respect, providing clear communication, and ensuring our work is second-to-none. We'll focus on your needs and offer affordable options for your flooring and cabinetry remodel that you'll love.
Quality Work for a Fair Price
Premium-quality work comes standard when you work with Production Flooring & Cabinets. Our installation team has over 100 years of combined experience, and we can accurately measure, cut, and install your new flooring and cabinetry to fit in your home perfectly. We offer a wide range of stylish flooring options and cabinetry from top manufacturers.
Whether you're looking to upgrade your home's kitchen or give your business better flooring, we'll ensure the work is done on time and on budget. We've been the choice flooring and cabinetry contractor in Naples, Bonita Springs, and Marco Island, FL, for over 14 years, and we'll strive to exceed your expectations. Contact us today to learn how we can best serve you.
Our Commitment to You
What sets Production Flooring & Cabinets apart from our competition? Our years of experience, our affordable pricing, and our complete commitment to your satisfaction. Whether you're looking for stylish new cabinetry or flooring that will withstand your family's daily foot traffic, we'll ensure the work is done to code and exceeds your expectations.
We'll listen to you, offer innovative options for your project, and ensure the installation process is done safely, effectively, and efficiently. We stand behind all of our work, and we're happy to oblige special requests. Our renovations will upgrade your property value in Naples, Marco Island, and Bonita Springs, FL, and our team will ensure you're more than satisfied with our work.
Schedule Your Free Consultation Today!