Skip to Content
The Finest Luxury Vinyl Flooring Supplier in Naples, FL
Luxury vinyl is a material that's designed to imitate the look and feel of more expensive materials, such as tile or stone, for a much lower price point. While tile or stone flooring can cost upwards of $7 a square foot, luxury vinyl can give you the same look for around $1 a square foot. This material is also incredibly durable and can handle the day to day use of your family's foot traffic.
We offer a wide range of luxury vinyl tiles and planks that we're happy to expertly install in your home. Our team is fully licensed and insured, and we have over 100 years of combined experience. Make the most of your flooring dollars and renovate your floors with style and value when you call Production Flooring & Cabinets serving Naples, Bonita Springs, and Marco Island, FL, today.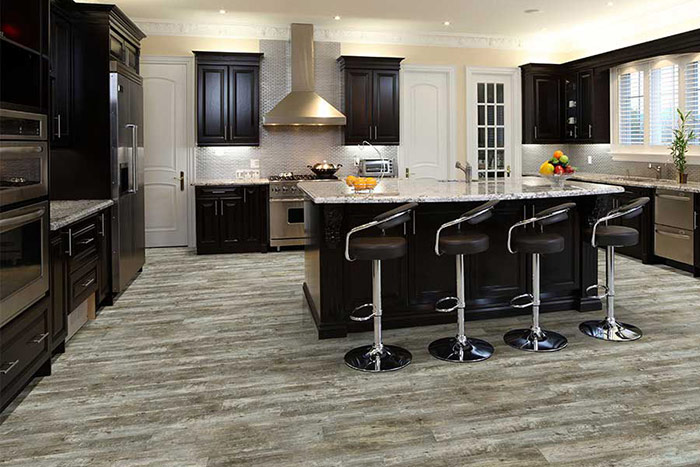 What Is Luxury Vinyl?
Luxury vinyl is timeless in appearance since it expertly mimics natural stone and ceramic tile. With today's luxury vinyl options, you can recreate the look of slate, limestone, quartz, or ceramic easily. Luxury vinyl can also imitate hardwood floors, and its texture is smooth and comfortable.
Luxury vinyl is manufactured using three layers of composite material. The base layers add stability and moisture-resistant properties, while the finish layers create a signature look, stain, or pattern that accurately mimics any material you'd like. The topcoat keeps this material stain and scratch-resistant.
No matter your tastes or budget, we offer a wide selection of luxury vinyl options for your next flooring installation. We're happy to answer your questions and make suggestions, and we'll ensure you're more than satisfied with our work.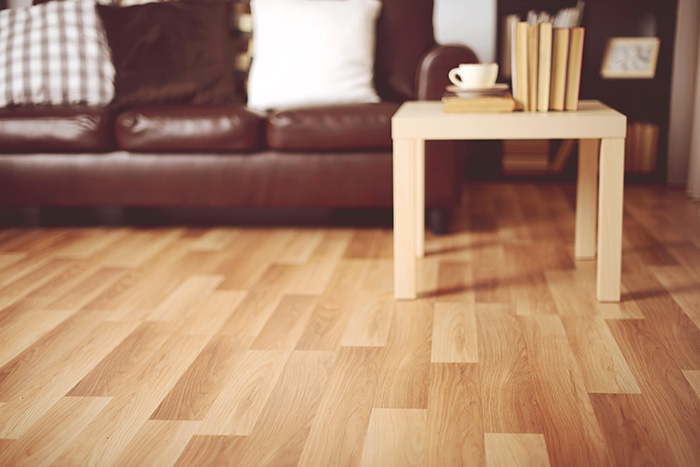 The Advantages of Luxury Vinyl Flooring
Luxury vinyl offers several benefits over more expensive natural flooring options. Whether you're looking to recreate natural stone and quartz, hardwood and exotic wood, or ceramic tile, our luxury vinyl flooring options can give you all the same cosmetic aesthetics while offering other advantages as well. The benefits of luxury vinyl include:
Easy maintenance and cleanup
Resistant to moisture, abrasions, and staining
Durable enough for everyday use
Easy installation (even over old flooring)
Cost-effective price
Learn more about our amazing luxury vinyl selections by visiting our showroom in Naples, FL, or contacting us today.
Expert Installations and Remodeling
When it comes to your flooring installation, you want a team of professionals who have years of experience and a passion for doing quality work. At Production Flooring & Cabinets, we've built a reputation in Naples, Bonita Springs, and Marco Island, FL, for offering expert flooring and cabinetry installations at reasonable prices.
We opened our doors in 2004, but our team has over 100 years of combined experience in the industry. We're fully licensed and insured, and we stand behind our work. We can help you choose a flooring option that best matches your needs and your budget, and we'll ensure your floors are installed perfectly.
Schedule Your Free Consultation Today!